Easy to make rich dark chocolatey Spider and Spiderweb Cupcakes, perfect for a Halloween party and fun to make!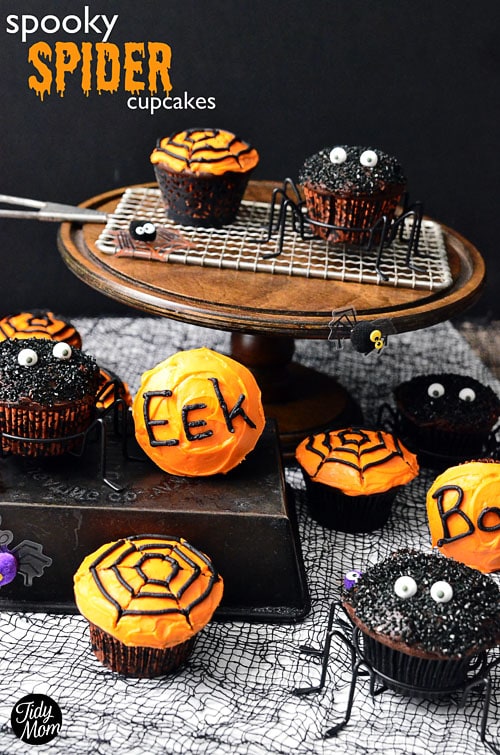 I'm not really sure how it became October……but it's suddenly here.  Heck, it's actually half over! HA  I thought I better get a move on some Halloween treats before it passes me right by.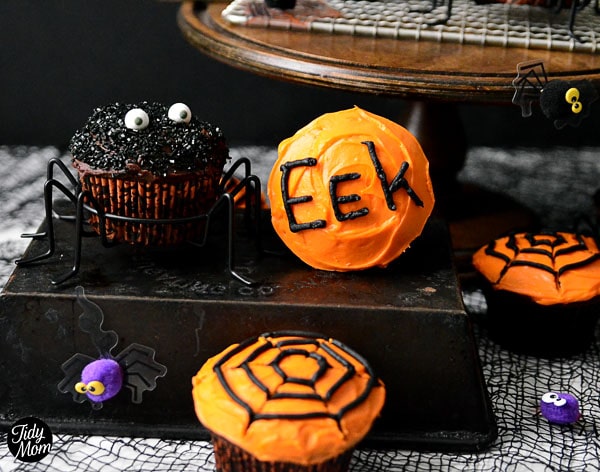 It all started when I stopped at World Market about a month ago.  I just love that store, especially at Halloween!  They have so much fun decor, party supplies, food and even Halloween wine and beer.
I picked up these cute spider cupcake stands.
So, I baked cupcakes!  Genius, I know right? lol
I mixed up a batch of  Perfect Cupcakes using a mix  'recipe' using a box of  Duncan Hines Dark Chocolate Fudge  topped them with Vanilla Cream Cheese Frosting tinted orange and chocolate Cream Cheese Frosting.
Spiderweb Cupcakes
 spread a little orange frosting on top of cupcake with an offset spatula.  
 using a tube of Wilton Black Decorator Icing and a #5 Round Icing Tip and coupler, draw 3-4 circles on top of orange frosting
using a toothpick pull outward from the center black circle to the outer circle to create your cobweb, repeating around the cupcake about six times .
Boo and Eek Cupcakes
Spider Cupcakes
If you're feeling extra indulgent, fill a 16″ decorator bag with frosting and using a #7 tip, squeeze a little frosting into each cupcake before decorating. 
Also used: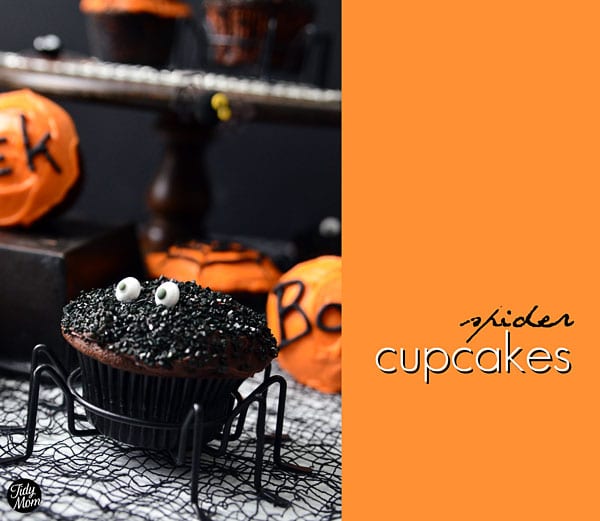 Enjoy!!
Have you done any Halloween baking yet? if not are I'd love to hear what you are planning on making!
More Halloween Treats you might enjoy: