I think I should start off with a disclaimer that t

hese snowballs are

not actually for sale

.

Nope, t

he cute little sign is part of the charm.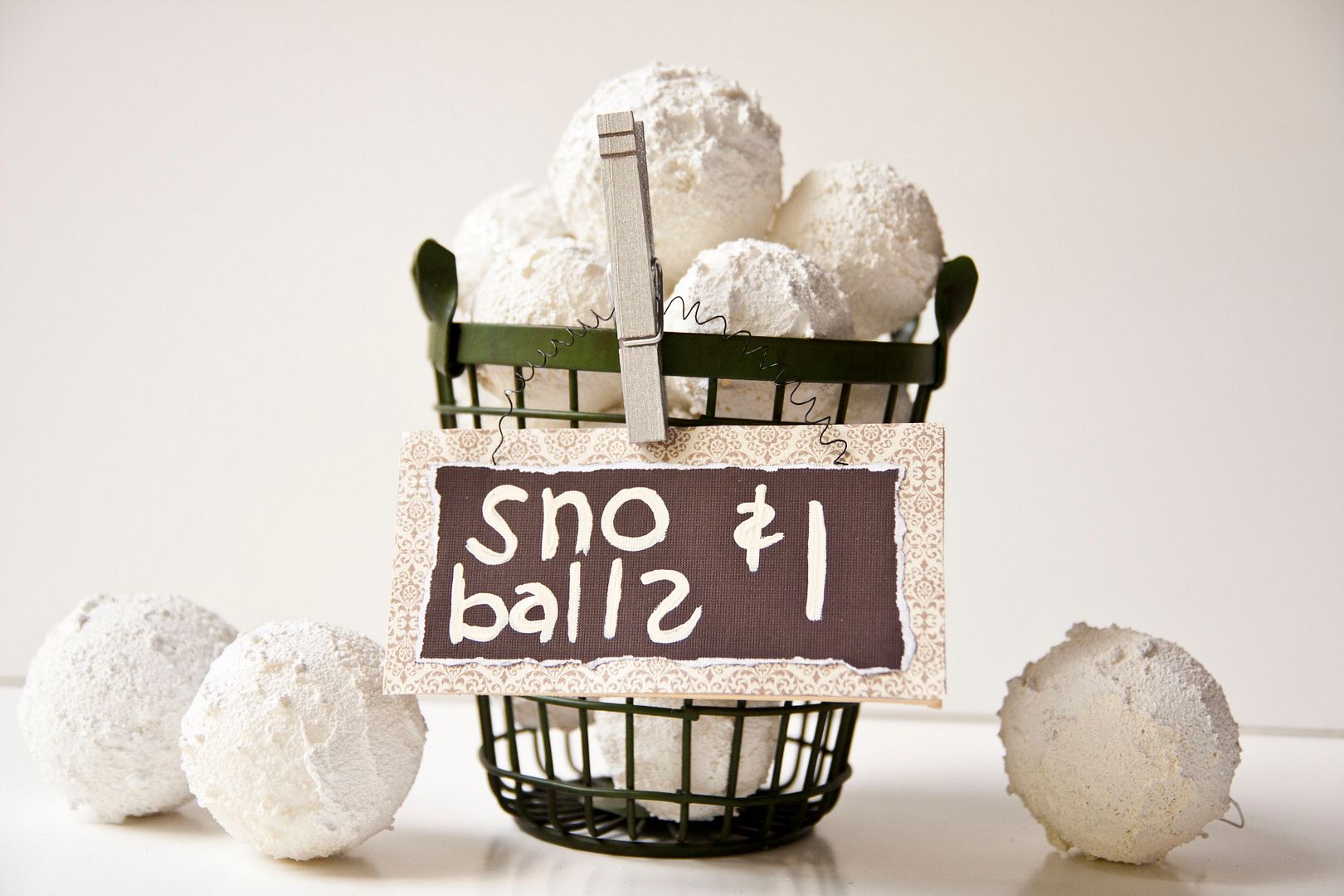 This week, I made snowballs and chuckled as I thought of

the original

batch

of fake snowballs

my mom made many years ago.

They were to be part of a wonderful winter display at the craft store where she was working. She arranged the snowballs in a cute little basket with a similar homemade sign "advertising" them as five cents each. Big mistake. Within hours, a customer snatched them from the display and bought them. My mom was ready to strangle the cashier.
Later, my mom made extra-large snowballs and turned them into ornaments for the designated "kid" Christmas tree at home. My brothers and I thought they were the

coolest ornaments

ever! I still love these fabulous faux snowballs and now that I've got my own collection, I can share the "recipe" with you.
Here is a

list of basic supplies

s:
Snow-Tex by DecoArt (regular or glitter)
Thin wire and wire cutters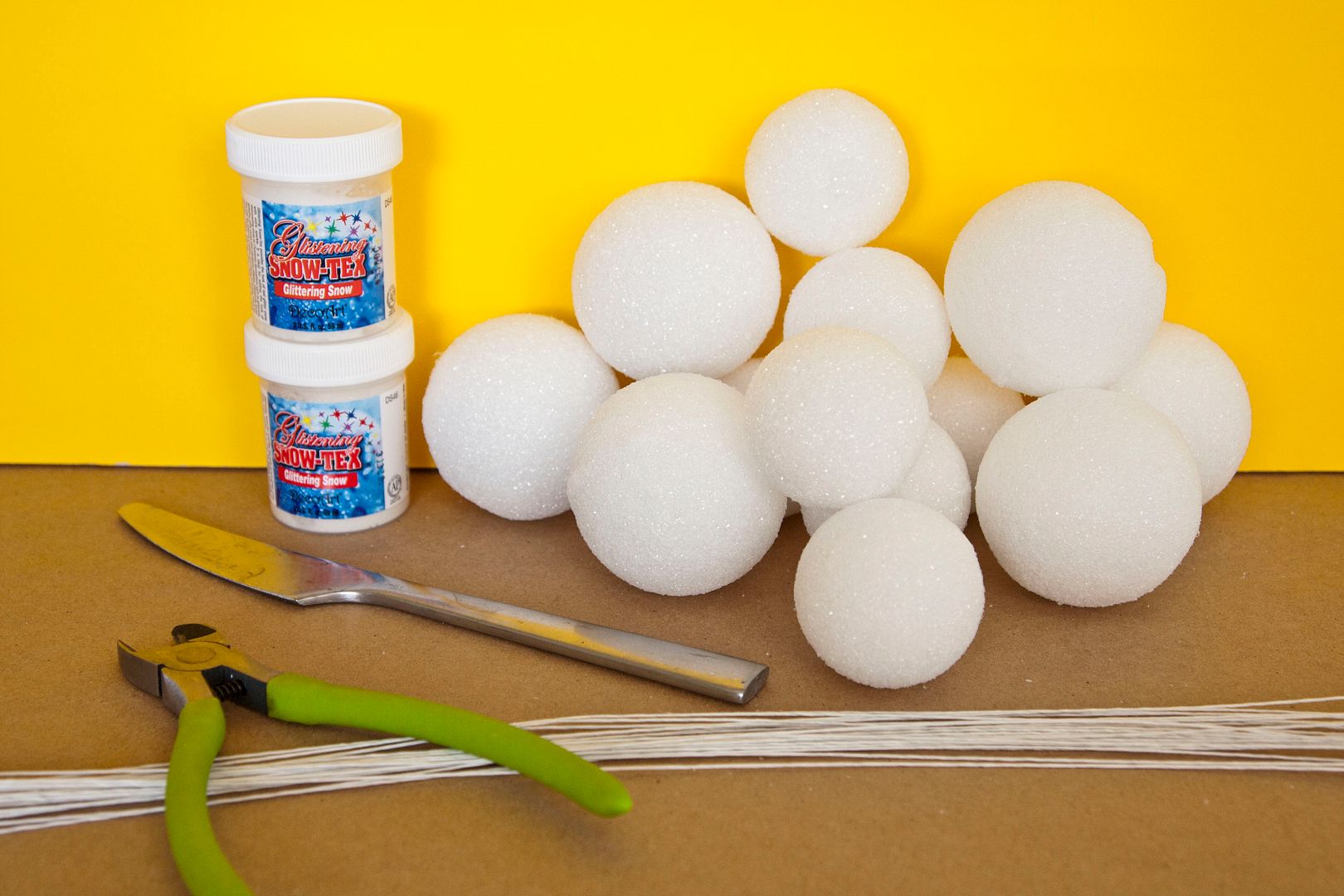 I didn't mention specific quantities because

it all depends

on how many snowballs you want to make, and how big they are. I bought twenty styrofoam balls in small and medium sizes and ended up using six jars of Snow-Tex to cover them. I hope that helps. The Snow-Tex consistency is similar to ricotta cheese while wet so keep that in mind as you are trying to figure out how much to buy. You can always buy more if you need to--which is what I ended up doing. Also, Snow-Tex comes in regular or glitter varieties. Just be consistent in whichever kind you buy.
To prep your styrofoam balls,

insert a wire

through the styrofoam and out the other side about 1". Twist that end into a hook and push it back into the styrofoam.
">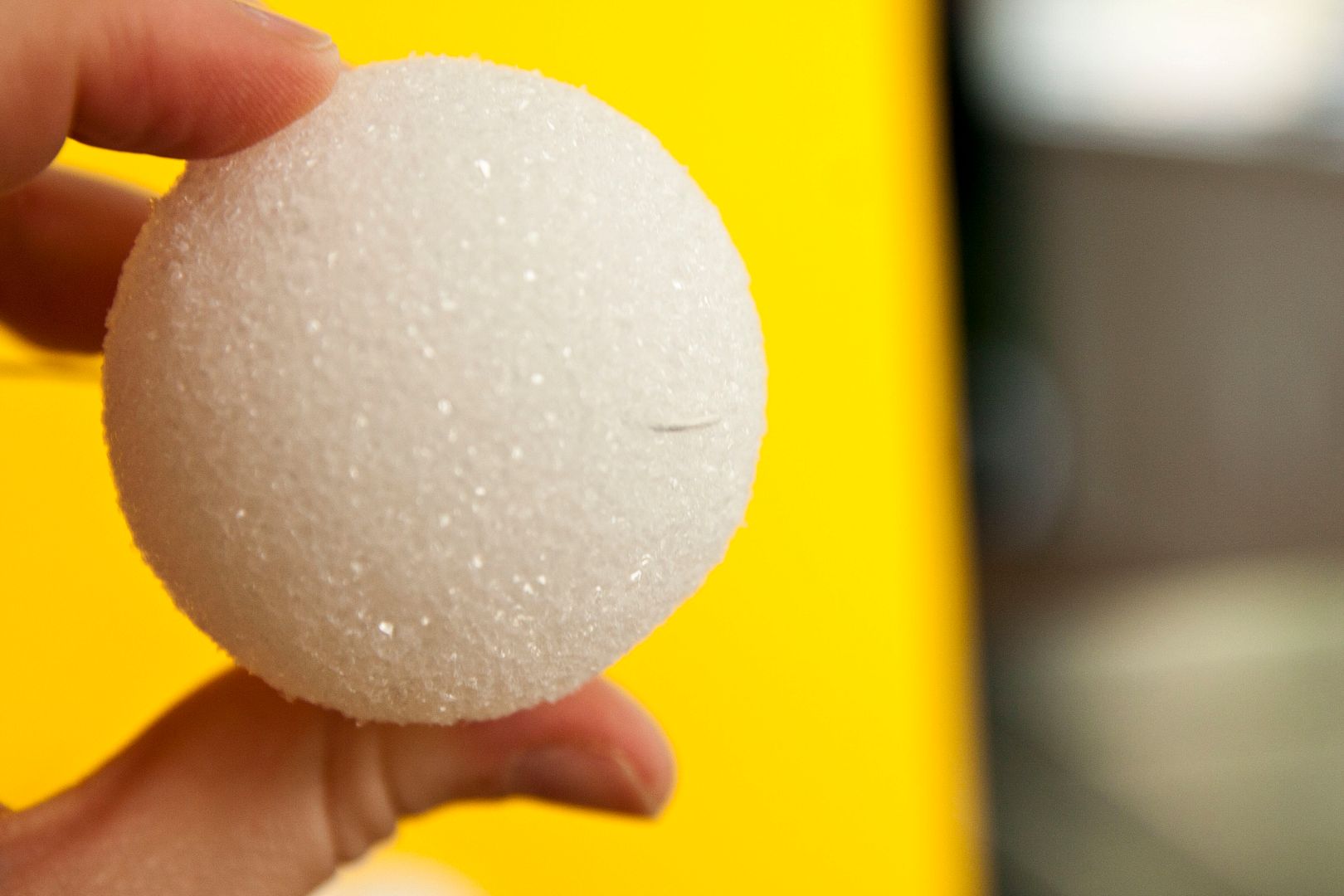 On the other side,

clip the wire

so that it is two or three inches long.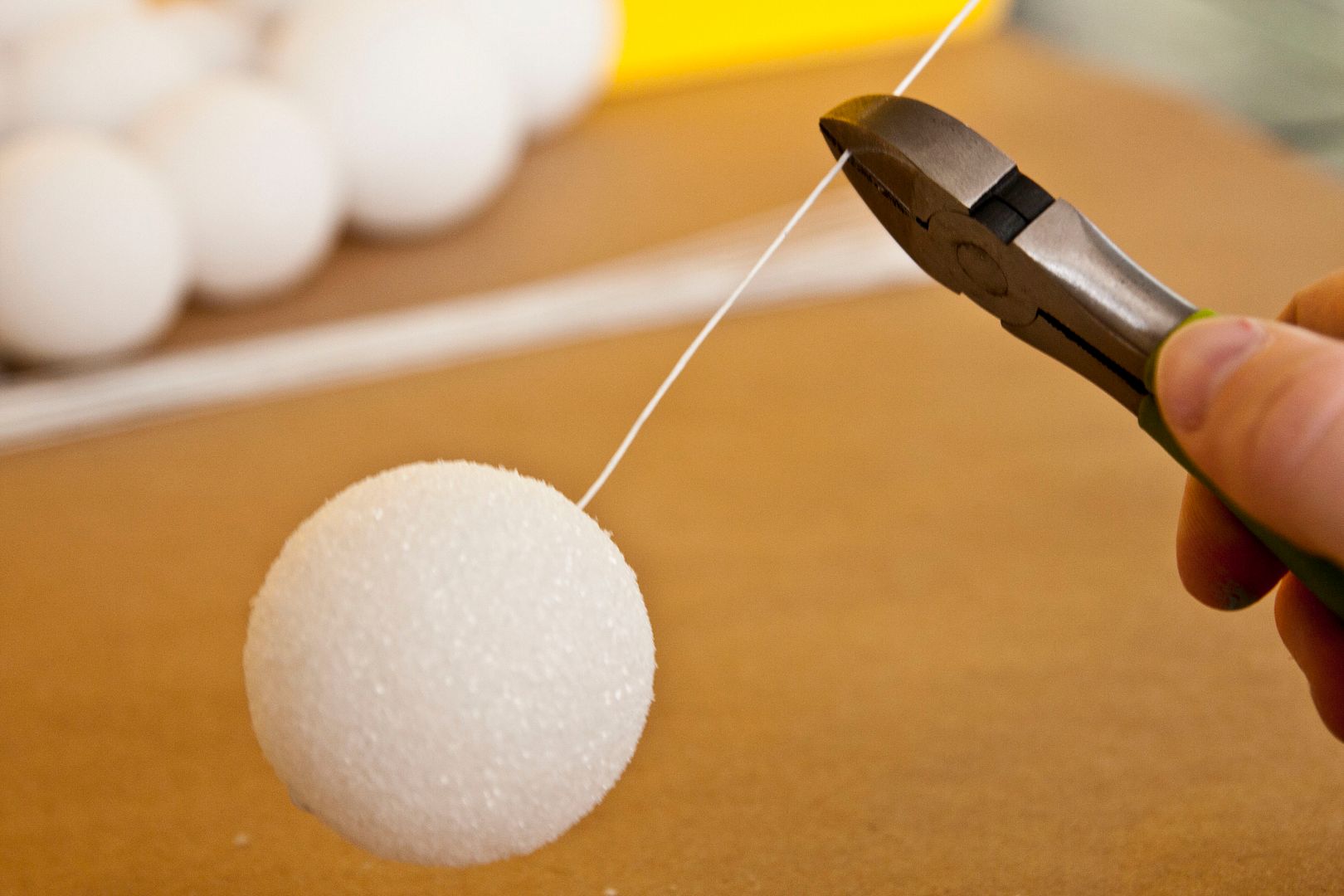 Using your knife, scoop a glob of the Snow-Tex onto the styrofoam ball. Spread it around

like you would frost a cupcake.

You could certainly try to cover the whole styrofoam ball by holding it by the wire, but I found it easiest to actually hold the styrofoam ball and just cover half of it at a time.
Yes, they're a bit messy, but luckily the mess washes out with soap and water :)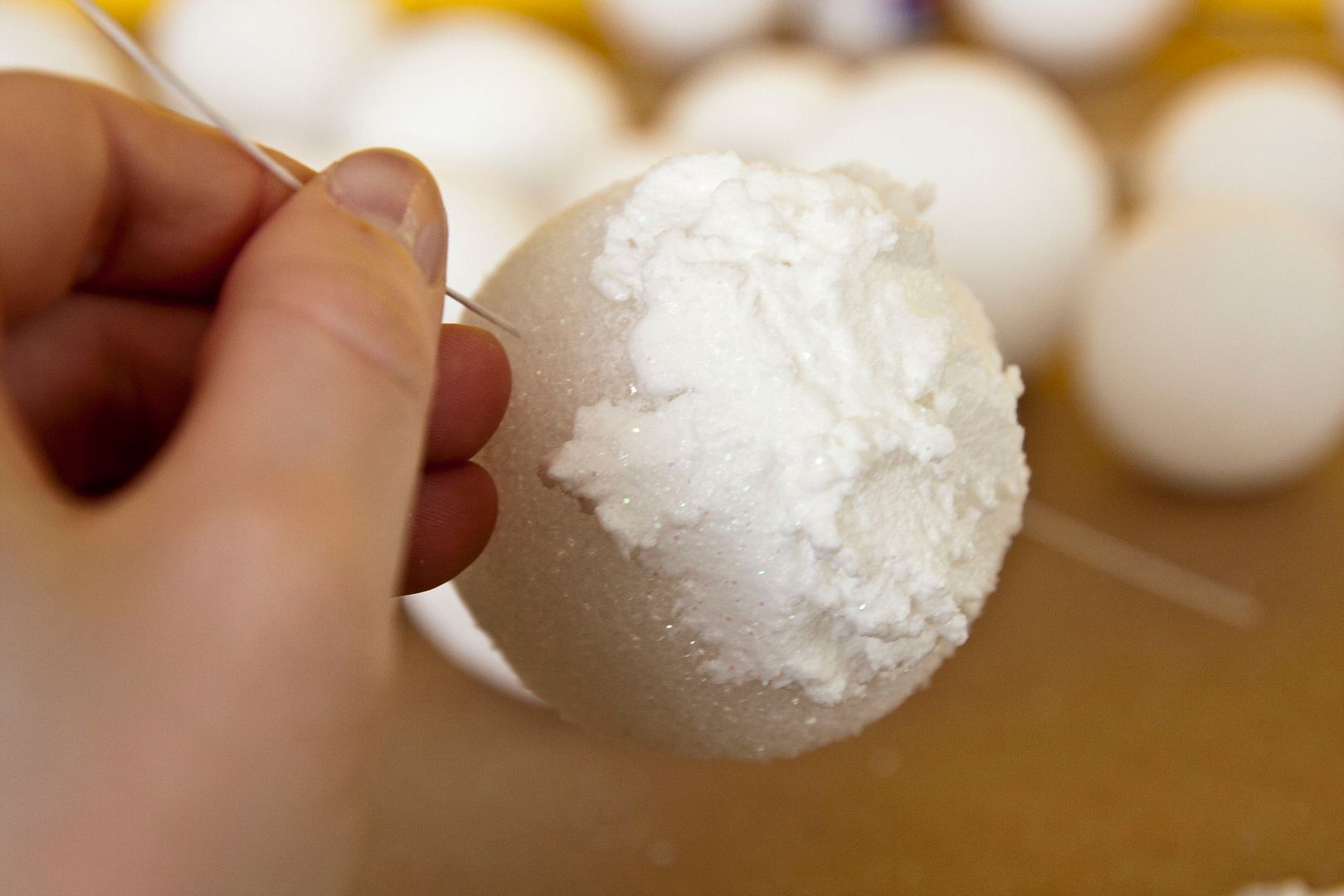 Hang the snowballs to dry

onto your clothesline by wrapping the wire around the rope/ribbon/string. (I strung up some old ribbon for a makeshift clothesline.)
dry overnight

. Resume applying the Snow-Tex to the other half of the styrofoam and hang to dry overnight again.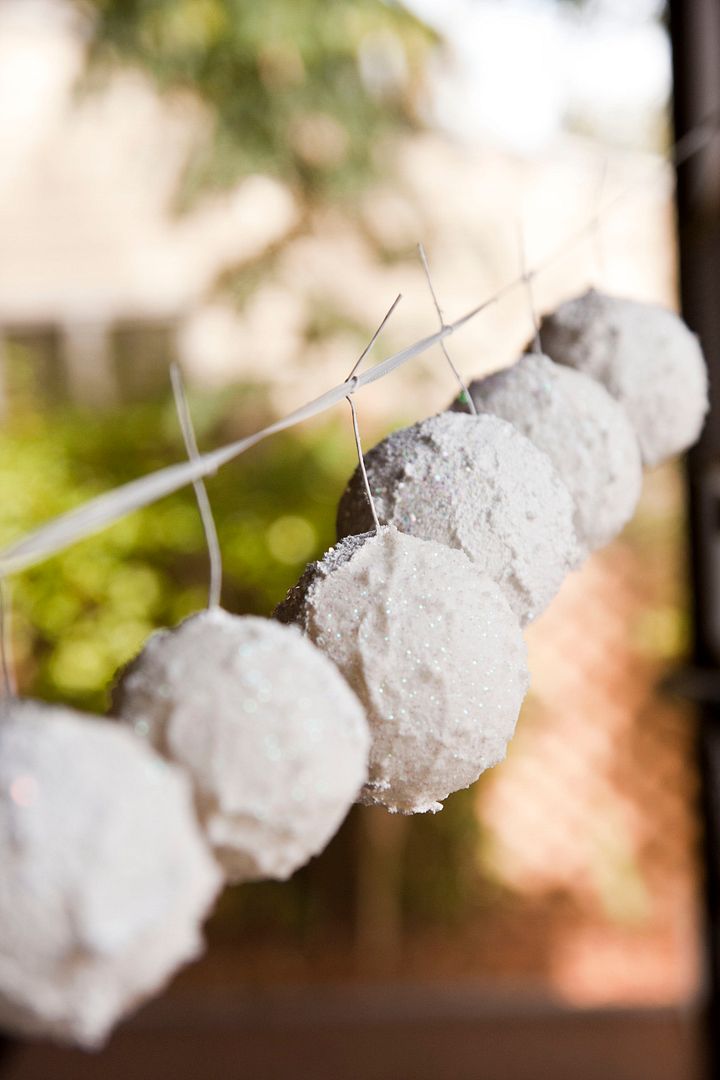 Then you are ready to do what you want with them! You could twist the wire into a loop and add a ribbon for ornaments. Or you could tie them into a garland or wreath. I snipped the wire off for my basket of snowballs.
To make a charming little sign, see my tutorial at the Therm O Web blog:
Snowballs for Sale (Sign Tutorial)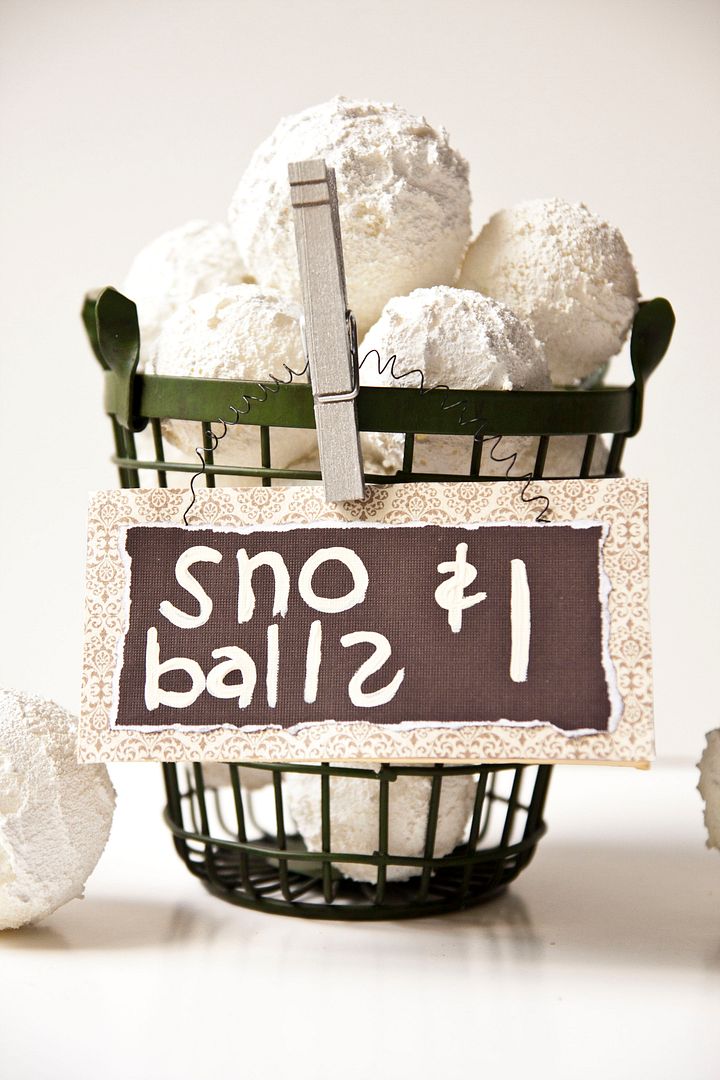 I've shared this tutorial with my favorite link parties!