I saw this wreath over at Design Sponge and loved everything about it. But I took the idea and decided to make this felt heart wreath for my self.  It is the perfect Valentine's Day Craft and although a bit time consuming…it really easy to make.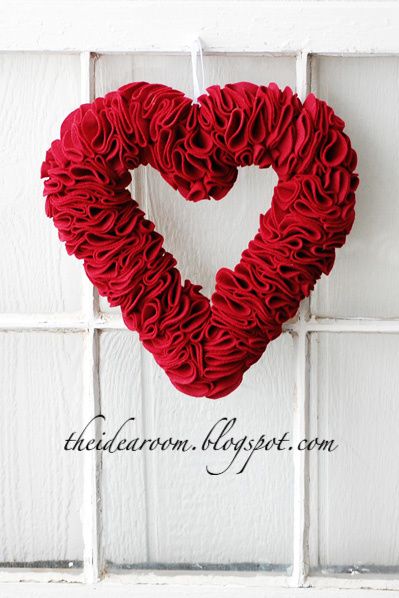 This wreath is so easy to make but can be a bit time consuming. My hubby was recently out-of-town on business. So, over a couple of evenings I was able to watch some chick flicks and put together this wreath.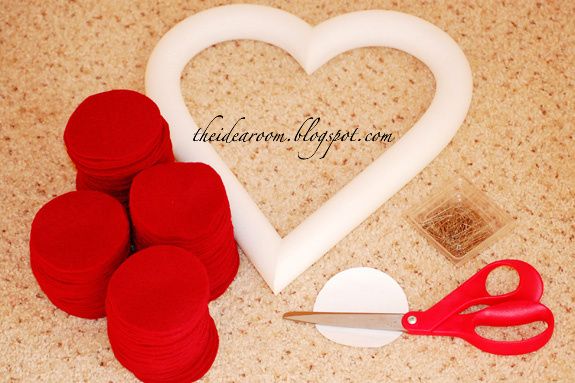 I bought my heart shaped foam wreath at JoAnn's (Michaels might have them too). It was $4 and I used my 40% off coupon. I also purchased 3/4 yard (off the bolt) of a nice "velvety" colored red felt. I also picked up a package of straight pins.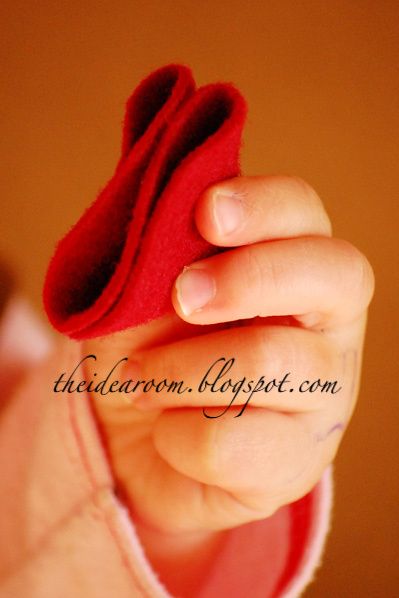 I used a cup from my cupboard to make a 3 inch circle template. Then I cut SEVERAL 3 inch circles out of the felt. No I did not count them. Then I took a circle and folded it in half to make a half circle and folded it in half again like my little assistant is demonstrating.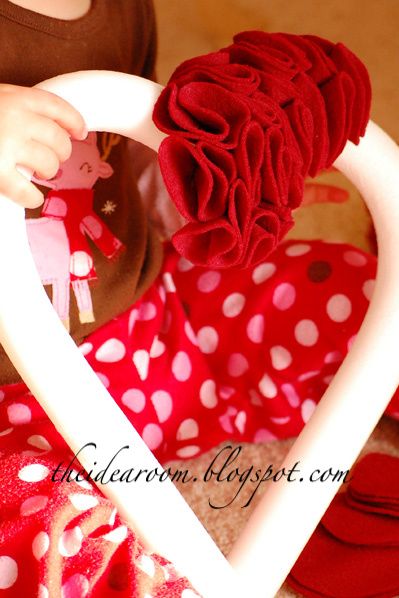 Then take a straight pin and pin it through the bottom of the point. Then stick the pin with the felt into the styrofoam. Continue doing this placing each folded circle close together filling in the spaces. Continue the process for the whole wreath.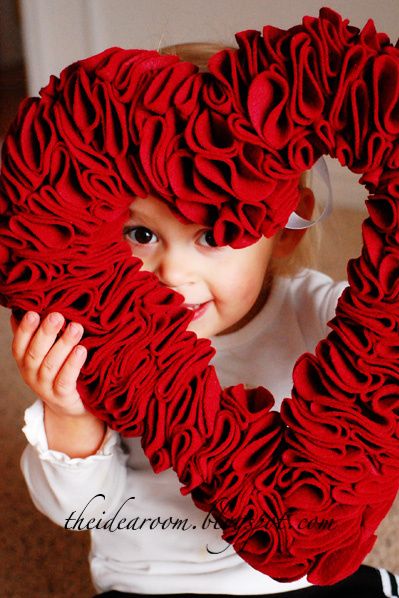 You will not need to do this on the back of the wreath. Then I took a piece of ribbon (about 8 inches) and folded it into a loop and pinned it several times into the back of the wreath to hang it from. I absolutely LOVE how it turned out!! This is such a fun and Valentine Heart that will made a great addition to your Valentine Decor.  In fact, I liked it so much I came up with some other projects like it. Stay tuned tomorrow for those!
Pin It